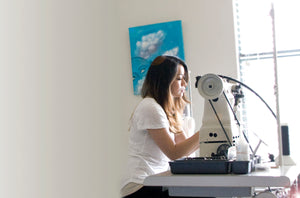 I'm Jenny, and I design and hand make every single bag that you see here from start to finish in my home studio in Texas!  This is truly my labor of love.  Amidst this mass-produced world, Jenny N. is where I focus on quality over quantity. I provide exceptional customer-centric service, and thoughtfully designed and constructed products with simple aesthetics and high utility.  I hope you enjoy your handmade experience with me!
- Jenny Nemlekar
Top-Selling Classics
Lightly customize my Classic Collection with my top-selling leather colors, lining, and hardware color.
Mailing List
Sign up for email-worthy announcements & sales!